The European Solidarity Corps is a new initiative of the European Union, which aims to give young people the opportunity to volunteer or work on projects in their own country or abroad, to help communities and individuals across Europe.
Projects last from two to twelve months. They will generally be carried out in the Member States of the European Union.
Mission
The European Solidarity Corps brings together young people who want to build a more inclusive society by helping the most vulnerable and addressing societal challenges. It offers young people who want to help, learn and grow the opportunity to have a positive and inspiring experience.
Who can participate?
Young people aged between 17 and 30 can join the European Solidarity Corps, but they must have reached 18 years of age to start a project and the project must be completed before they turn 31.
Volunteering participants must be legally resident in, or have the nationality of, an EU Member State or one of the following countries: Iceland, North Macedonia, Liechtenstein, Turkey, Albania, Algeria, Armenia, Azerbaijan, Belarus, Bosnia and Herzegovina, Egypt, Georgia, Israel, Jordan, Kosovo, Lebanon, Libya, Moldova, Montenegro, Morocco, Norway, Palestine, Russia, Serbia, Syria, Tunisia, Ukraine.
Traineeships and jobs are open to young people residing in an EU Member State.
Solidarity projects are open to young people residing in one of the countries participating in the programme: EU Member States, Turkey, North Macedonia or Iceland.
What are the steps to be taken?
Following a simple registration procedure on the website of the European Solidarity Corps, participants can be selected to take part in a wide range of projects (e.g. prevention of natural disasters, reconstruction work, aid in centres for asylum seekers or social assistance to populations in need).
Participation in the European Solidarity Corps can be useful for career prospects, but also bring a lot of other complementary benefits, depending on the type of project and category of activity.
Jobs and internships
The jobs are full-time and last between 3 and 12 months. They are paid by the organisation that employs the participant.
In the Member States which have regulated traineeships, these are equivalent to full-time work and last between 2 and 6 months (renewable once). They are paid by the organisation responsible for the traineeship. Trainees develop their personal, educational, social, cultural, civic and professional skills.
Jobs and internships can take place in the participant's country of residence or abroad. Abroad, participants receive a small allowance to help them settle in.
Participants (volunteer activities, internships and jobs) receive language support, training and online tutoring. Their return travel costs are covered.
In some countries, participants in a placement will sign an employment contract drawn up in accordance with the national regulations of the host country. They will receive daily allowances.
Participants recruited for a work placement will always have an employment contract and will be remunerated in accordance with local laws, regulations and collective agreements.
ADEM offers the Jobs4Solidarity programme in Luxembourg for young people residing in Luxembourg who are interested in participating in the European Solidarity Corps and who are looking for work in the Member States of the European Union, as well as for employers established in Luxembourg who wish to offer a solidarity job to young citizens of the European Union.
Volunteering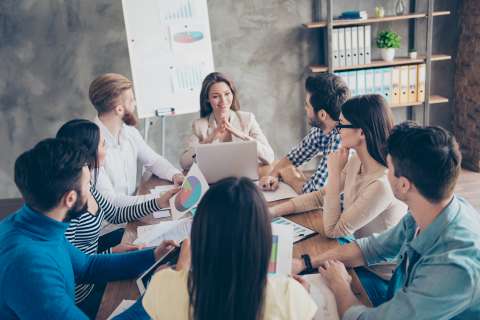 Individual volunteering allows young people to participate in the daily work of organizations for 2 to 12 months and, in some cases, for 2 weeks or more. Participants can volunteer abroad or in their country of residence, for projects such as social inclusion, environmental or cultural projects.
Teams of volunteers are groups of 10 to 40 young people from at least two countries who commit themselves for periods of between 2 weeks and 2 months. If you decide to volunteer, you will not receive any remuneration, but your travel, accommodation, subsistence and insurance costs will be covered for the duration of the activity. You will receive adequate training before you leave and upon your arrival on site. Participants also receive a small allowance for personal expenses.
Solidarity projects
Solidarity projects are created, developed and implemented over a period of 2 to 12 months by at least 5 young people who want to make a positive change at the local level. Young people who wish to carry out a solidarity project in their country of residence must register on the European Solidarity Corps portal.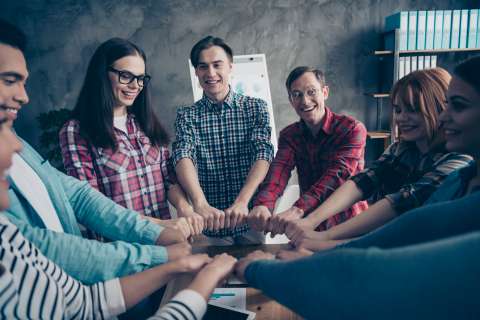 The participants in the European Solidarity Corps are bearers of ideas, convictions and expectations. Participating organisations must take these needs into account and offer a respectful and trusting environment. At the same time, they have to devote a lot of time, energy and resources to developing a quality activity and therefore expect participants to show the same level of commitment to the local communities and to the people directly involved in the activities.
These general principles of conduct take into account the great diversity of participants, organizations and environments in which activities can be organised.
Young people participating in the European Solidarity Corps undertake to respect the following principles:
Adhere to the values of solidarity and respect for human rights and human dignity, and believe in the promotion of a just and egalitarian society, characterised by pluralism, non-discrimination, tolerance, justice, solidarity and equality;
strive to strengthen solidarity among people while respecting their culture and traditions, and to create a community of shared responsibilities and mutual support;
be willing to make a constructive contribution to society and to demonstrate solidarity, cooperation and mutual understanding;
never act in such a way as to endanger themselves or others.
respect the rules, organisational structure and practices of the host organisation, as this may be necessary to safeguard the health, safety and dignity of persons participating in the activity; respect also the legislation in force in the host country.
Participation in the European Solidarity Corps must always be a choice of the young person, who is free to withdraw from the initiative. Candidates have the right to refuse any offer of placement, without prejudice to their chances of receiving other offers at a later stage.
Participation in the European Solidarity Corps is free of charge.
At the end of their placement, participants will receive a certificate attesting to their participation in the activity.
When accepting a placement for a volunteering activity, participants shall sign a solidarity contract with the host organization, which specifies the conditions of their contribution, in accordance with the principles of the Charter of the European Solidarity Corps. In the case of a work activity, the conditions shall be specified in the employment contract.
Before and during the activity, participants will receive clear information on the tasks they have to carry out and, where appropriate, relevant training and language support.