Are you looking for young, dynamic and committed employees? Do you need specific skills in your company?
The "Jobs4Solidarity" project allows you to get in touch with young Europeans who want to commit themselves to a better future.
Why offer a "solidarity" position? Who is eligible?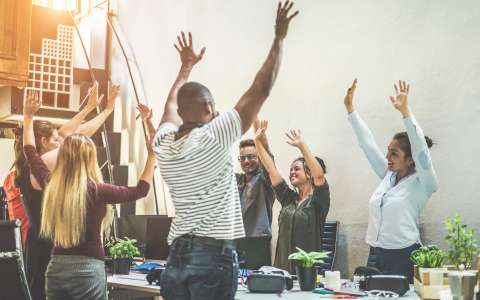 Solidarity related activities can be offered in almost all sectors of activity and by any employer and organisation, regardless of their legal form.
Companies, associations, local initiatives and others, which take on a young person for a solidarity job, benefit from highly motivated people in this way. These young people, due to their different backgrounds, skills and experiences, bring new ideas and can thus trigger innovations in a wide range of areas, such as environmental challenges, integration of migrants, prevention of natural disasters, education and youth activities.
Through its networks, ADEM is able to propose pre-selected profiles from a European pool of candidates with a social and solidarity spirit, who can add a European dimension to companies, local authorities and other organisations wishing to host them.
All companies and organisations, legally established in Luxembourg, that offer a position in the field of solidarity, are eligible.
Which kind of jobs are eligible?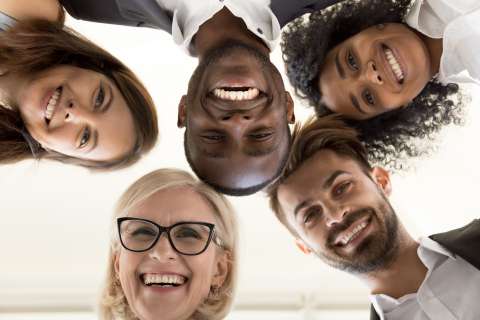 The following types of projects can be supported:
Environment and natural protection
Projects related to climate change, energy and natural resources, and across different areas such as agriculture, forestry and fisheries.


Health and wellbeing
Supporting projects, which encourage general health and wellbeing, such as healthy lifestyles and active aging.


Education and training
Projects could include a wide range of education related topics, such as combatting early school leaving, increasing basic competences, such as maths or IT skills, or teaching foreign languages.


Employment and entrepreneurship
Assisting in projects, which tackle issues around unemployment, and also helping people to become more enterprising.


Inclusion
This is a wide topic, which covers such issues as working with people with disabilities or additional support needs, fighting discrimination and intolerance, working with minority groups such as Roma, and intercultural, inter-religious and intergenerational issues.


Reception and integration of refugees and migrants
Helping to provide a safe welcome for people newly arrived in Europe, and assisting in integrating them into their new communities across Europe.


Citizenship and democratic participation
Potentially working on human rights, justice and legal issues, and helping people to understand and better connect with democratic processes and decision makers.


Disaster prevention and recovery
Helping communities to avoid identified risks for natural catastrophe, or supporting communities to recover after natural disasters strike. Please note that European Solidarity Corps participants will not be asked to provide any services related to the immediate response to disasters. These types of tasks will continue to be performed by those with the specialist training and experience to operate safely in these dangerous environments.


Creativity and culture
Using the creative arts and culture to work with communities to tackle a wide range of issues.


Sport
Increasing inclusion, equal opportunities and participation in sports, and encouraging grassroots sport.
This list is indicative, not exhaustive and may be modified as the initiative develops.
What are the benefits?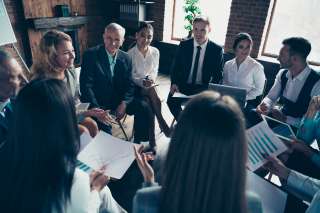 Employers who offer a solidarity job will benefit from ADEM's support in the search and pre-selection of highly motivated young employees with very specific skills.
ADEM will be the point of contact for Luxembourg employers who offer a solidarity job to a young participant. The agency's adviser will propose pre-selected profiles from among young European candidates with a social and solidarity spirit who add a European dimension to companies and other players offering a job within the framework of a Europe based on solidarity.
The employment contract will have a duration of between 3 months and one year, to be defined by the employer. It will be a full-time contract, governed by Luxembourg labour law (the employment contract may exceed one year, but support measures will always be limited to 12 months).
ADEM will regularly monitor the integration of the young employee into his or her professional environment, in order to assist the host company or organisation and the young person if necessary.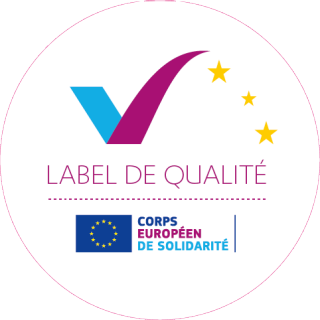 In addition to his or her salary, the young person will benefit from a travel allowance and a moving allowance, language support, and online training and assistance through the Jobs4Solidarity project.
The quality label awarded to ADEM in the framework of the European initiative European Solidarity Corps, gives an additional guarantee to the employer for the quality of service for the selection and placement process of the young European, as well as his adaptation to the job and professional environment.
The host company or organisation will receive a lump sum for the supervision of the young employee and adaptation to the position.
How to find THE candidate?
Define and publish the profile
The detailed description of the position and the relevant drafting of the profile of the candidate are the key elements in finding the suitable candidate for the job and the company. If necessary, the ADEM adviser may review with the employer the job profile that will be published in the European Solidarity Corps database.
On the basis of the profile and the job description, ADEM will search through its European networks and in the databases of young people looking for a job in solidarity, to find the candidate who corresponds to the employer's expectations. A shortlist of interesting candidates will be proposed to the employer.
The employer selects the candidate(s) he is interested in and contacts the person(s) selected for a pre-employment interview.
Sign a contract
In order to ensure compliance with the principles and objectives of the European Solidarity Corps, ADEM will sign an internal agreement with the host company or organisation, which will then offer the young participant an employment contract under Luxembourg law.
The internal agreement is a key element in ensuring quality jobs and a clear understanding of the tasks and responsibilities of the recruitment organisation. It also clarifies the employer's role in organising an integration programme for the newly recruited participant, including the appointment of a tutor within the company, the organisation of on-the-job training or coaching to improve the participant's skills and adaptability to the foreign working environment.