The JobBoard is a free online service offered by ADEM to registered jobseekers and employers. This interactive platform provides access to more than 3,500 job offers, thus increasing the chances of a matching between candidates and employers.
Accessing the JobBoard is easy
Jobseekers, registered with ADEM, automatically get access to the JobBoard through their ADEM counsellor.
You will receive an e-mail with your login details.
To activate your account, simply click on the link provided in the e-mail.
Your access will be valid as long as you are registered with ADEM.
Your profile is automatically published on the JobBoard
A short summary of the jobseeker's profile is automatically published on the JobBoard by ADEM.
This publication is always anonymised: your personal data like name, gender, address will therefore not appear on the JobBoard.
Upload your CV to boost your chances
You can also submit your full CV to ADEM's JobBoard in order to increase your chances on the job market.
Please note: In general, the information published on ADEM's JobBoard is anonymised to ensure a fair access to employment. It is therefore in your responsibility to verify that the anonymity of your data is preserved by submitting your CV.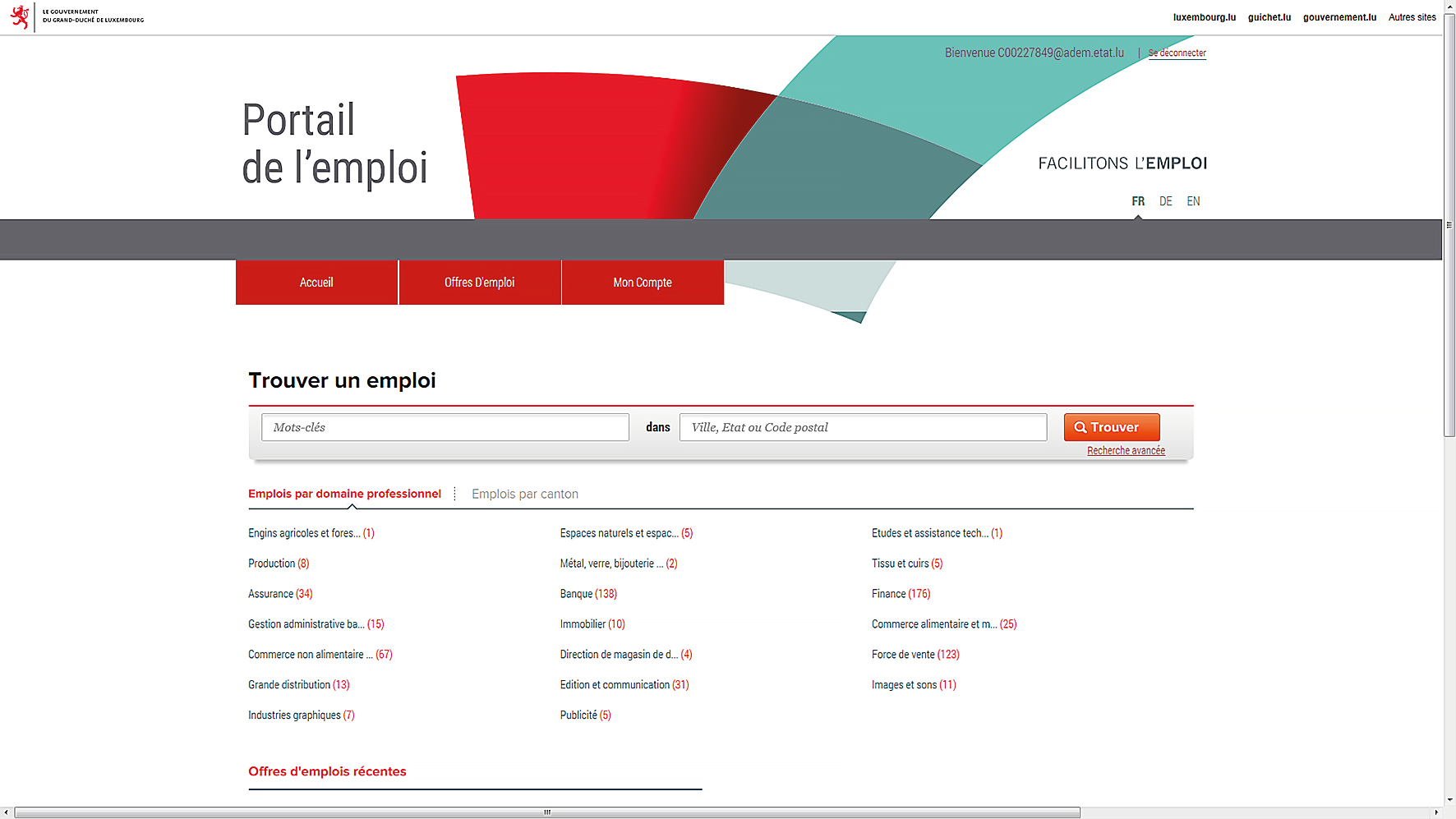 Have a look at our job offers
You can search directly among all job offers that have been declared to ADEM by Luxembourg employers.
When interested in an offer, use the option "Postuler".
If the offer corresponds to your profile, a ADEM counsellor will establish the contact with the employer.



For employers to be able to contact you, it is important that you are always available under the phone number (and email, if applicable) that you have communicated to ADEM.