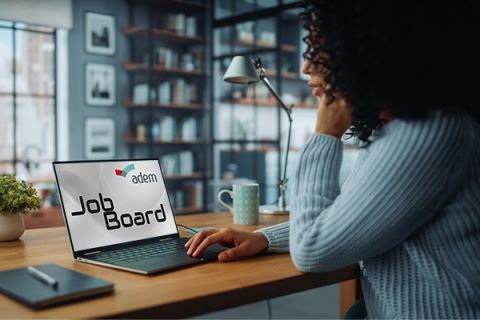 As of 12 July, the ADEM JobBoard presents itself in a revamped version, offering simplified navigation and new features to facilitate the job search.
The main advantage of the new version is the fact that jobseekers registered with ADEM can search directly for jobs where employers' contact addresses are published. These jobs are reserved for ADEM JobBoard users for the first seven days after publication, before they appear on other job platforms and are accessible to all jobseekers. Jobseekers registered with ADEM should take advantage of the head start and select the "Candidature directe" option on the JobBoard homepage. Jobseekers who are not registered with the ADEM will find the job offers with the contact addresses of the employers on the EURES platform or on the career platform work-in-luxembourg.lu.
For job offers in the category "Candidature avec préselection par l'ADEM ", the employers' contact details are not displayed. Registered jobseekers can use the JobBoard to inform their ADEM advisor that they are interested in the selected job. After pre-selection by the ADEM, they will then receive n invitation to apply to the employer.
Furthermore, the JobBoard homepage has been simplified and reduced to three main menus: "Find a job," "Submit my resume," and "My account," where jobseekers can manage their profile and applications.
A user manual is available online and can be downloaded from the ADEM website (www.adem.lu).
If you encounter any difficulties while using the JobBoard, you can contact the ADEM Contact Center at the following number: (+352) 247 88888.