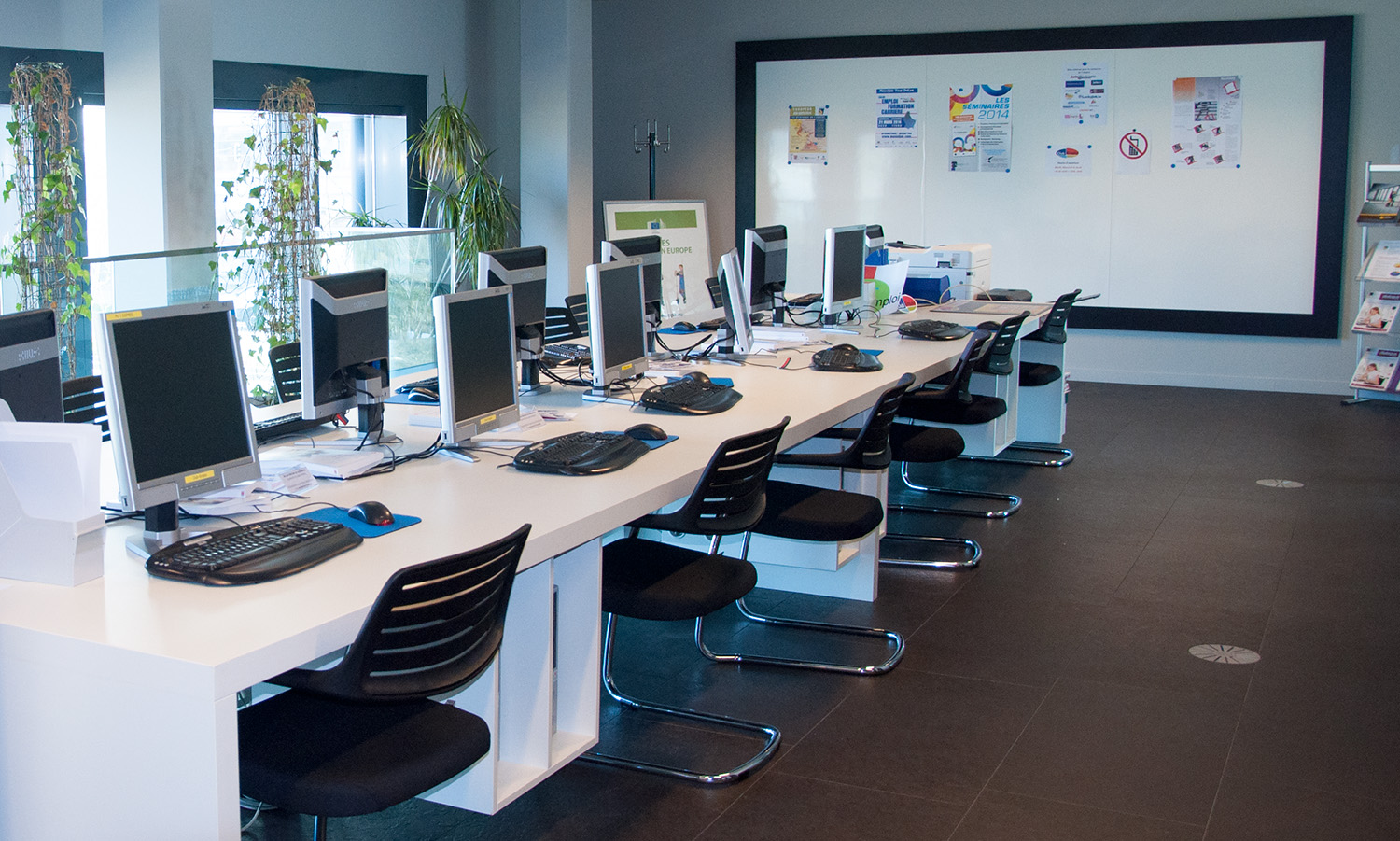 The Employment Club was created by ADEM. It helps you with regard to the job market by providing you with as many resources as possible to help you in your procedures (documentation center, materials, software,…). Moreover, the employees of the Employment Club guide you with respect for your aspirations and your autonomy.
When coming to the Employment Club, please bring along:
your "carte de presentation" (blue card) that you received when you registered with ADEM.
a USB flash drive (USB Stick);
a recent photo;
a summary of your professional career (to help you, a form is available at the reception of the Employment Club).
To benefit from a personalised coaching, it is preferable to arrange for an appointment, by phone for Luxembourg-City on 247-85492 / 247-85450 or for Esch on 247-75093 by email at: info@adem.etat.lu