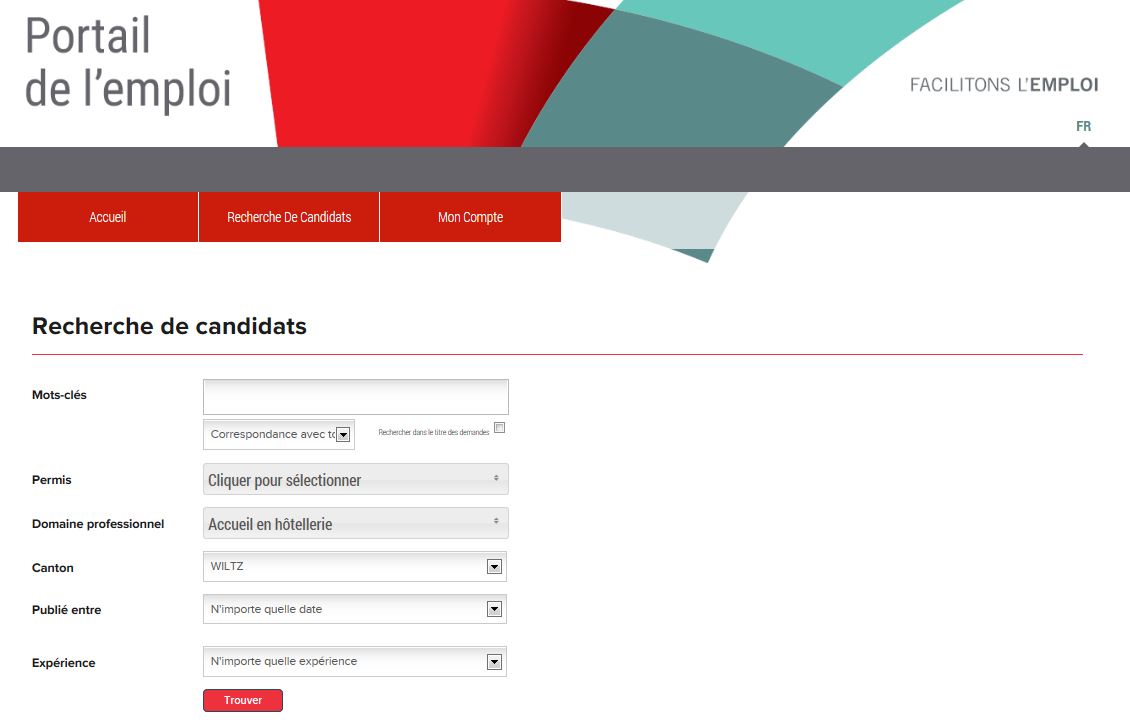 ADEM offers employers an online service, called JobBoard, that allows them to consult, free of charge, the profiles as well as the CVs of candidates registered with ADEM. This interactive platform, which contains the profiles of approximately 20,000 candidates, aims to increase the chances of a match between employers and jobseekers.
You start your search by selecting criteria with regard to the vacant position. You will then obtain a list of profiles corresponding to your search criteria. Some candidates have added their CV to their profile (in anonymous mode; personal details of candidates are not shown).
If you are interested in a candidate, use the option 'I am interested in this candidate'. ADEM will then provide you with the candidates' contact details so that you can contact them directly.

Obtaining access to JobBoard is easy
Request your access directly on the Job Portal.
After validation of your request, you will receive an email with your login data. To activate your account, you just have to click on the link contained in the email.