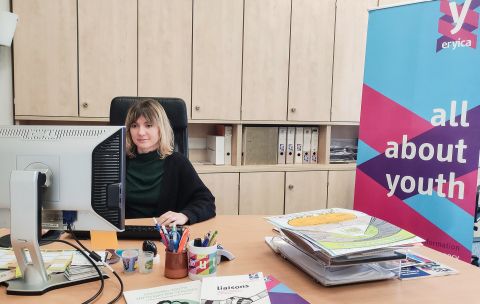 Looking for a job abroad in the midst of a the COVID-19 crisis, Anna did it. And it was successful!
Anna, a 26-year-old Italian, always wanted to combine her professional career with solidarity. This idea had already been in her head for several years. After completing her studies i international relations and European integration in Italy and Spain, Anna took part in a volunteering project in 2018/2019 by getting involved in the field of international education and intercultural cooperation with a not-for-profit organisation working for global citizenship in Madrid.
After volunteering, she started with a job in international development cooperation in Spain, while getting aware of the European Solidarity Corps and particularly of the possiblility to work in a solidarity related area.
Even in the midst of a health crisis, it is possible to take up the challenge and to find a job in another country.
Anna arrived in Luxembourg in August 2020 to start her new job in European project management in the field of youth work and information services. Her work contract is with Eryica - the European Youth Information and Counselling Agency is based in Luxembourg.
The commitment to develop and promote quality youth information policy and practice at all levels and to apply the principles of the European Youth Information Charter in a young, dynamic and European environment is fully in line with Anna's spirit.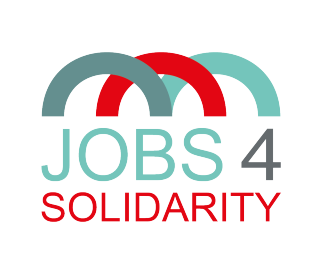 The only regret is that, due to the health crisis and the social distancing measures, it is difficult to establish personal relationships in a new living environment as the possibilities for going out and meeting new people are rather limited.
Nevertheless, integration in Luxembourg has come about quite naturally. Thanks to the welcoming colleagues, Anna quickly became part of the team despite a change in working methods due to the health crisis and more virtualised relations within the other team members.
Contacts from work and the fact of sharing accommodation with another young European also committed to a social project have helped Anna to build her own small network in Luxembourg and to take full advantage of her stay in the heart of Europe within the framework of the European Solidarity Corps.
What if she had to do it all over again? Anna would not hesitate for a second ...
Are you tempted by a work experience abroad? Go for it depite the health crisis and contact ADEM's Jobs4Solidarity team. They will be happy to support you tin your job search and procedures.
Contact: j4s@adem.etat.lu