Registration with ADEM is simple and is done in two steps:
1. Contact ADEM's Contact Center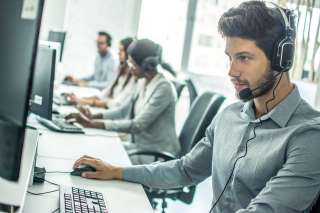 Please get in touch with ADEM's Contact Center by phone (247-88 888) or complete the online registration form.
Good to know: To facilitate the process, do not forget to prepare your identification number that you find on your social security card. Make sure that your personal documents (identity card, passport, social security card, residence permit, etc.) are still valid.
The Contact Center will then arrange an appointment with an ADEM counsellor in order to finalise your registration. You will receive postal letter or an Email informing you about the date and the address of the appointment, as well as the documents to bring along.
Important: The sooner you register, the sooner you will benefit from ADEM's services. You can, for example, register before the end of your fixed-term contract (CDD) in order to save time and to have every chance on your side to find a job quickly.
Good to know: If you are eligible for unemployment benefits, you must first register with ADEM. After opening your file as a jobseeker, you have to present yourself at ADEM's unemployment benefits Service and submit your dismissal letter and / or employment contract and copies of your last six pay slips.
2. Finalise your registration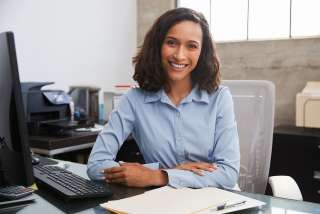 In order to finalise your registration, you will be invited to present yourself at an appointment with an ADEM counsellor. You find the date of the appointment, the documents to bring along as well as the address of the ADEM agency you have to go to (Diekirch, Esch or Luxembourg) on the invitation letter that has been sent to you by ADEM's Contact Center.
Good to know: Any additional document justifying a vocational training or work experience can be an asset.
During this appointment, the ADEM counsellor and you will define your profile (i.e. skills, work experience, jobs sought for) that will be used by ADEM to assist you in your jobsearch.
Important: In order to best prepare this appointment, it is important that your CV is up-to-date and precise (professional experience, acquired skills, linguistic and / or technical knowledge). We suggest you to consult the guide "How to draft your Curriculum Vitae".
Also think about the positions and jobs that suit you best.
As a reminder: For the registration with ADEM, it is essential to speak one of the three administrative languages of Luxembourg, namely Luxembourgish, French or German. If this is not the case, you will need to be accompanied by someone speaking one of these languages
At the end of your registration appointment, you will receive an invitation for a first meeting with your future personal counsellor who will be your contact person for your job search.