Continuous vocational training fosters the integration or reintegration into the labour market. It allows you to evolve your personal skills, to enhance your knowledge, to change orientation or to progress in your professional career.
Many providers and organisations propose guidance in the world of training and help you to validate your acquired experience, and to find ways to finance your training.
ADEM has concluded partnerships with Luxembourg's main training bodies, namely the Chamber of Commerce, the Chamber of Trades, the Chamber of Employees, and the National Institute of Public Administration (INAP). In the framework of these collaborations, a jobseeker benefits, under certain conditions, from free registration.
Major training organisations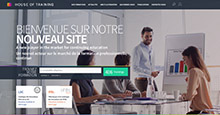 As a result of the merger of the respective training bodies of the Chamber of Commerce and the Association of Banks and Bankers Luxembourg (ABBL) - the LSC and the IFBL -, the House of Training aims to become the reference partner in the field of continuing vocational training for the Luxembourg economy.
More than 800 training courses are offered covering 10 different sectors. This training offer is split into two catalogues: the IFBL, which deals with the financial sector, and the LSC, which offers training in the areas of commerce, industry, ICT, real estate, transport, horeca or logistics.
Contact
House of Training
7, rue Alcide de Gasperi
BP 13,
L-2010 Luxembourg
Email : customer@houseoftraining.lu
Tel. : (+352) 46 50 16 – 1
Web : https://www.houseoftraining.lu
---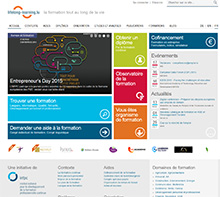 Lifelong learning portal is a reference site for training in Luxembourg which gives access to more than 8000 training courses and presents useful information on training aids, legislation, access to diplomas ...
---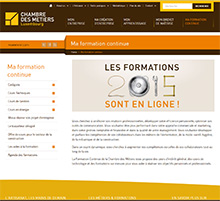 The Luxembourg Chamber of Crafts and Trades is a professional chamber regrouping all the crafts businesses. Among the many missions, the chamber works to promote vocational training and offers many tailor-made training courses to help young people and adults achieve their personal and professional goals.
---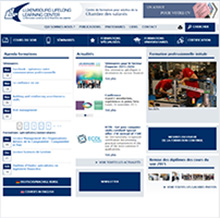 The Luxembourg Lifelong Learning Center is the continuing education center of the Chamber od Employees. In addition to offering publications informing employees about their rights, the Chamber of Employees, through its approved training organisation Luxembourg Lifelong Learning Center, provides adult continuing education courses in the form of evening courses, seminars, university courses, specialised training, or professional certifications.